India : Japan's nuclear crisis is a wake-up call for India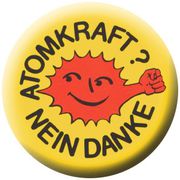 Japan's nuclear crisis is a wake-up call for India
We deeply regret the death and devastation caused by the earthquake and tsunami in Japan and are gravely concerned at the disaster at the Fukushima-Daiichi nuclear power station, where six reactors suffered serious accidents, and released harmful radiation.
People at the plant have suffered radiation burns and other injuries. Radioactivity levels at its gate are reportedly many thousands of times higher that the maximum dose permitted for occupational workers.
The reactors suffered loss-of-coolant accidents and substantial damage to their core, with potential for a partial or complete meltdown. Their spent-fuel pools, containing extremely radioactive material, were also exposed.
Fukushima's radiation releases have contaminated drinking water in Tokyo, 250 kilometres away, where people have been warned against giving tapwater to babies.
According to a United Nations agency, the reactors have already released about one-fifth as much iodine-131 as the 1986 Chernobyl catastrophe did, and half as much caesium-137 ; both these cause cancer.
The crisis shows that even in an industrially advanced country, nuclear reactors are vulnerable to catastrophic accidents irrespective of precautions and safety measures. Small individual reactor incidents can spiral into mega-accidents. The earthquake ruptured primary power supply to the reactors. The backup power failed. Loss of cooling power precipitated the crisis, which remains uncontrolled despite desperate measures like pumping seawater into the reactors.
The Japanese crisis is a wake-up call for India, which has launched a huge nuclear expansion programme. Yet, instead of acknowledging the gravity of the crisis, our Department of Atomic Energy has cavalierly minimised it, described it a "purely chemical reaction", and declared that Indian reactors cannot undergo serious accidents.
We strongly believe that India must radically review its nuclear power policy for appropriateness, safety, costs, and public acceptance, and undertake an independent, transparent safety audit of all its nuclear facilities, which involves non-DAE experts and civil society organisations.
Pending the review, there should be a moratorium on all further nuclear activity, and revocation of recent clearances for nuclear projects.
Signatories :
A Gopalakrishnan, former Chairman, Atomic Energy Regulatory Board
Achin Vanaik, Professor, Political Science, Delhi University
Amit Bhaduri, Economist, Professor Emeritus, Jawaharlal Nehru University
Amita Baviskar, Sociologist, Delhi School of Economics
Ammu Joseph, Journalist and writer, Bangalore
Anand Patwardhan, Film-maker, Mumbai
Anil Chaudhary, Coalition for Nuclear Disarmament and Peace
Anuradha Chenoy, School of International Studies, Jawaharlal Nehru University
Aruna Roy, Mazdoor Kisan Sangharsh Samiti, Member, National Advisory Council
Arundhati Roy, Writer and Social Activist
Ashis Nandy, Psychologist and Social Critic
Ashish Kothari, Kalpvriksh, the environmentalist group
Bala Ravindran, Director, Institute of Life Sciences, Bhubaneswar
Balan Nambiar, Artist, Bangalore
C Rammanohar Reddy, Editor, Economic and Political Weekly
Deepak Nayyar, Economist and former Vice-Chancellor, Delhi University
Dunu Roy, Environment and Safety Activist, Hazards Centre, Delhi
EAS Sarma, Former Power Secretary, GoI, Vishakhapatnam
Geetanjali Shree, Hindi Writer
Girish Sant, Energy specialist, Prayas, Pune
Gulam Mohammed Shaikh, Artist
Harsh Kapoor, Social and Internet Activist
Imrana Qadeer, Public Health Researcher, former JNU Professor
Jairus Hensman, Historian
Javeed Alam, Chairman, Indian Council of Social Science Research
Jean Dreze, Economist, Allahabad University
Kamal Mitra Chenoy, Jawaharlal Nehru University
Kamala Bhasin, Feminist Activist, SANGAT
KN Panikkar, Historian, formerly JNU, now in Kerala
Kiran Shaheen, Professor, Media Studies, IMII, Delhi NCR
Krishen Khanna, Artist
Kuldip Nayar, Columnist, former High Commissioner to the UK
Lawrence Surendra, Professor, Mysore University and Environmentalist
L Ramdas, Former Chief of Naval Staff, India
Lata Mani, Independent Scholar, Bangalore
Lalita Ramdas, Social Activist
MK Pal, Former Director, Saha Institute of Nuclear Physics, Kolkata
Meher Engineer, Former Scientist, Saha Institute of Nuclear Physics, Kolkata
MV Ramana, Physicist, currently at Princeton University
N Pushpmala, Artist, Bangalore
Nikhil Dey, Mazdoor Kisan Sangharsh Samiti Activist, Rajasthan
Nirupam Sen, Former Ambassador to the UN
PM Bhargava, Former Director, Centre for Cellular and Molecular Biology, Hyderabad
Praful Bidwai, Columnist, Nuclear Affairs Analyst
Rajeev Bhargava, Director, Centre for Studies in Developing Societies, Delhi
Ramachandra Guha, Anthropologist and Historian
Rohini Hensman, Independent Scholar and Activist
Romila Thapar, Historian, Professor Emeritus, Jawaharlal Nehru University
Sadanand Menon, Art Critic, Chennai
Shabnam Hashmi, Activist, ANHAD
Sanjay K Biswas, Indian Institute of Science, Bangalore
Satya Sagar, Journalist and Public Health Worker, New Delhi
Satyajit Mayor, National Centre for Biological Sciences, Bangalore
Satyajit Rath, National Institute of Immunology, Delhi
Seema Mustafa, Editor, The Sunday Guardian
SG Vasudev, Artist, Bangalore
SP Shukla, Former Member, Planning Commission and Finance Secretary, GoI
Sudhir Chandra, Historian, Baroda
Sudhir Chella Rajan, Indian Institute of Technology, Madras
Sumit Sarkar, Historian, Delhi
Suvrat Raju, Physicist, Fellow at Harvard, now at Allahabad
Tani Bhargava, Social Activist, Delhi
Tanika Sarkar, Professor of History, Jawaharlal Nehru University
Udit Chaudhuri, Energy Systems Engineer
Vickram Crishna, Asia Regional Coordinator, Privacy International
Vineeta Bal, Immunologist
Vivan Sundaram, Artist
Zoya Hasan, Political scientist, Professor, Jawaharlal Nehru University